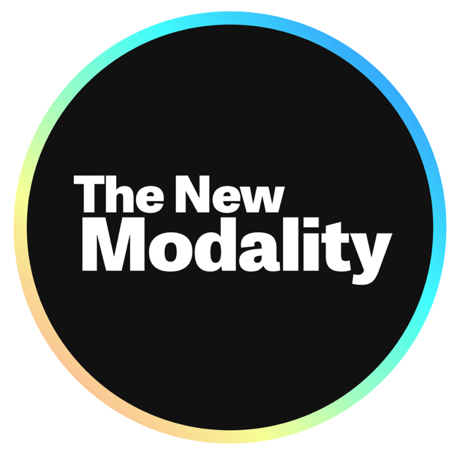 There are two ways to send money to The New Modality.
You can buy the print magazine, or subscribe, in our temporary online store. (We set up this store after our Kickstarter campaign, so it is a "post-Kickstarter site.")
You can send tax-deductible donations through our nonprofit partner Independent Arts & Media.
Tax-Deductible Donations!
We are fiscally sponsored by the San Francisco organization Independent Arts & Media, so tax-deductible donations to The New Modality go through them. Again, here is a link to send those donations online :)
If you would like to send a check, please send it this way:
1/ Make the check out to "Independent Arts & Media"
2/ Write "New Modality" in the memo field
3/ Mail it to:
Independent Arts & Media
for: The New Modality
P.O. Box 420442
San Francisco, CA 94142
Please be extra sure that you write "New Modality" in the memo field if you are sending a check! Otherwise, the money might not reach us.
Employee Matching: Many large companies like Google and Apple use software like Benevity to auto-match donations from employees. Our partner Independent Arts & Media is already in Benevity, so if you want to find us, search for "Independent Arts & Media" and then you'll see a button for "The New Modality." (If IAM is not already set up in your company's donation software, contact me at lydia@thenewmodality.com, and we'll make it happen.)
Buy Things In Our Online Store!
We created a post-Kickstarter online store for the things that didn't sell out during our Kickstarter. Visit the store! It is great! You can buy copies of the magazine!
(Note: We were originally hosting events, but we stopped doing that while the pandemic was in full swing. So, there used to be events in our post-Kickstarter online store, but events are not currently available in the store for that reason.)
FAQ: "How Do You Want Us To Send You Money?"
It's generally easiest for us to just receive money through our pre-order store (you can even send extra money right there in the store) — but money sent through the store is not tax-deductible for you.
If the tax deduction is important to you, then we want you to get the tax deduction! Anything tax-deductible has to go through Independent Arts & Media. That means sending a check (as per the above instructions), or going through Benevity (as per the above), or donating using this link.
The real answer is: We're just excited that you are donating. Please do it in the way that's best for you.
THANK YOU for giving us money! You make this project possible.